Industry Specialties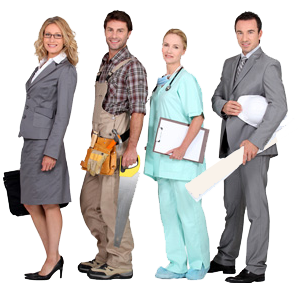 The majority of our clients are privately held businesses located throughout Virginia. We service clients in a variety of industries including:
Construction
Consulting
Dentistry
Engineering
Entertainment
Government Contract
Insurance
Landscaping
Law Firms
Medical – Physical Therapy
Medical – Urgent Care(s)
Medical – Chiropractic Care
Medical – Physician(s) Practice
About Us
I have been an accountant for over 24 years; serving in capacities as CFO (Chief Financial Officer), CMA (Certified Managerial Accountant), Accountant, Project Manager, and Practice Administrator. About 4 years ago when the economy began declining, I recognized that small and medium sized businesses would be hit the hardest. These businesses would no longer be able to afford "on staff" accountant(s)/bookkeeper(s) or outsourced accounting with large accounting firms. I decided to step out of the main stream corporate and public accounting arena to fulfill a dream of owning my own firm so that I could help other businesses fulfill their dreams.
Walding Associates is proud of the integrity and experience of our client service employee's offer. Many have worked with Fortune 500 Companies, nation's top accounting and management/consulting firms. This extensive experience allows us to provide the insights needed to help you grow your business. Our goal is to become a valuable member of your professional services team. We have the following professionals on staff to assist you:
Certified Public Accountants - (CPA's)
Accounting & Management Professionals - ( MBA's)
Certified Forensic Accountants - (CFA's)
Human Resource Professionals (Manuals/ Policy and Procedures) –(PHR's)
Walding Associates was founded on the following Core Values:
Giving Back to the Community
Integrity and Accountability
Respect and Teamwork
Dedication to the Growth and Development of businesses